ARCHITECTDESIGNER
Architectural Workshop is seeking a passionate ArchitectDesigner with 4 to 6 years of experience to join our collaborative design-oriented workshop environment. AW is an architecture firm that focuses on higher design without egos. With a motto to enrich lives through design, everyone at AW shares a passion to be intimately involved in the creation of architecture. Our workshop environment was created to foster a higher level of creativity and exploration of architectural design. At AW, we focus on developing the "whole" architect in a supportive and mentor-oriented culture. We are looking for an ArchitectDesigner who is positive, fun, creative, and willing to immerse themselves in the architectural experience. 
PREFERRED REQUIREMENTS
Bachelor's or Master's Degree in Architecture
4-6 years of professional experience and is licensed or seeking licensure
Experience in assisting a design team in taking a project from client vision to completion
Ability to communicate design and planning concepts both graphically and verbally
Working knowledge of construction methods and design principles
Proficiency in REVIT, SketchUp, Bluebeam, AutoCAD, Office, and Adobe Suite
RESPONSIBILITIES
Meet with clients and capture their vision and dreams
Create storyboards, compelling illustrations, and presentation documents
Design and document building projects of different type and scale
Assist in production of project documents for all phases including developing design sketches, renderings, models, graphics, sections, details, elevations, schedules, and specifications.
Design and produce with team members within a collaborative open office environment
Work on multiple tasks and projects
Coordinate project drawings and systems with design consultants
SALARY AND BENEFITS
Salary will be commensurate with experience (based on AIA)
Benefits include Medical, Dental, Vision & Life Insurance, 401(k) with matching, 3 weeks of personal time, 7 paid holidays
Office-sponsored activities that have included; office ski day, summer picnic, architectural tours, winter holiday party, summer volleyball league, and AIA Design Conference
AW is an equal opportunity employer that embraces diversity and individuality
AW PROJECT TYPES
Urban infill, higher education, tenant improvement, adaptive reuse, high-end residential, and specialty commercial projects with contemporary, innovative design, and sustainable solutions. 
 HOW TO APPLY
Please submit resume, cover letter and portfolio to Jacqueline Coté in PDF format jcote@archshop.com.
Apply
Your application has been successfully submitted.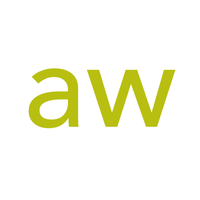 enriching lives through design